Accommodation
Social Activities
Travel Information
Accommodation
The conference will be held at hotel Atlantico Buzios and participants are expected to stay there. A fixed block of rooms has been reserved at reasonable rates (hotel, including breakfast & lunch).
There are single, double (twin or double beds), triple (one double bed and one single bed) and quadruple (one double bed and
two single beds)
After filling in the registration form, you will receive an e-mail with instructions on how to make the hotel reservation and on how to pay the registration fee.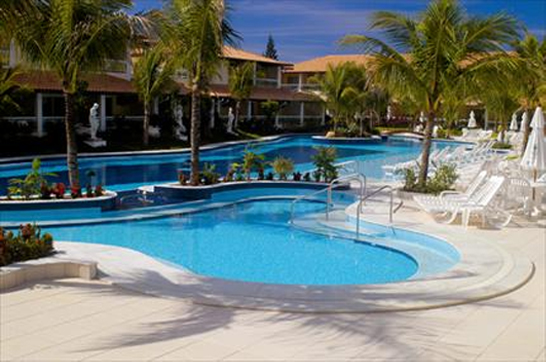 Accommodation
Social Activities
Travel Information
Social Activities
Excursions
Choose one between the two options below:
Trolley Tour
The Trolley is a special vehicle that takes you on an adventure of taming of the peninsula and is certainly the best way to explore Buzios by their best angles. We will make a lovely walk for 12 beaches and two observatories on a vehicle top and completely open, providing an incredible view. Smell the sea, clean air, the breeze and everything needed to get a real sense of contemplation of the most beautiful places and not always visited in Buzios.
Duration of the trip is two hours with trained guides, service with water, juice, tropical fruit and biscuits.
max. 30 participants
Scooner Tour
A tradicional way to visit Buzios, boarded in our scooner, you will experience a very nice tour passing by the most beautiful beaches and north Islands in Buzios. There will be 12 beaches, two Islands and three stops to relaxing and diving.
Duration of the trip is three hours with trained guides, service with water and soda.
max. 120 participants
Concert: Yamandu Costa
Yamandu Costa, 7-string guitar virtuoso, is one of the few Brazilian instrumental music composers, extremely gifted musician, improviser and now at the age of 32, with his distinct way of playing, already a reference for the younger guitar generation.
Influenced by many great musicians like Lucio Yanel and Astor Piazzolla (from Argentina); Raphael Rabelo, Baden Powell and Antonio Carlos Jobim (from Brazil) and Django Reinhart (from France), Yamandu has created his very particular style of compositions, somewhere between the typical music from the south of Brazil, Choro and Samba with finger acrobatic like passages, high tempo and yet very delicate and melodious pieces. For the audience his music is somewhere between breathtaking and breathholding, accompanied by Yamandu´s way of melting with his instrument and being one for the duration of the concert.
Yamandu is embracing the range of root-Latinamerican music with a clear basis on Southbrazilian swing. More information at http://www.yamandu.com.br/
Conference dinner: "Comida de botequim"

In Portugal "botica" was a warehouse or store where groceries and offal were sold. In Brazil, in the nineteenth century, the "botiga" gave rise to the "botequim" that in addition to selling these products, also became a meeting point among customers.
In the early twentieth century, the owners began offering appetizers and beverages to customers as a way of pleasing. The locals used to go to the "botequim" to complete the purchases made ​​at the fairs, and took the opportunity to taste some delicacies, accompanied by a drink.
Just as France is known for its bistros, England for its pubs and Italy for their canteens, Brazil has become known for its botequins, where one seeks a good drink, tasty snacks and good conversation without commitment. Nowadays, for many people, going to the botequim is a program almost mandatory after a stressful day of work. There friends gather to relax and tell good stories, relying on a good glass of beer.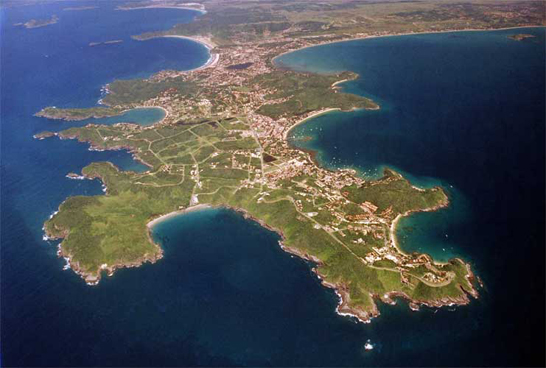 Accommodation
Social Activities
Travel Information
Travel Information
Visa requirements:
A general overview of visa requirements to Brazil can be found here and here.
Weather:
Rio de Janeiro has a tropical climate and the temperatures in the winter are not too low, with an average of 22°C. The proximity to the sea and a possible wind may make you feel colder. It is always advised to bring a coat and long pants.
The weather now:
Búzios
Travel:
Búzios is about 160km from Rio de Janeiro.
There will be scheduled buses from Rio de Janeiro International Airport to the conference hotel – to be announced
Car rentals:  Rental companies counters are located on the arrivals area >>
Embratur: Brazilian Tourism Board
(check "useful tips")